DAR Manual for Citizenship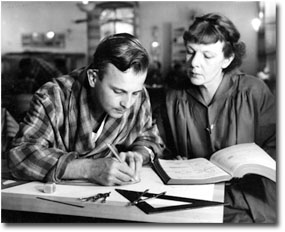 From as early as 1910, the DAR has helped immigrants become naturalized citizens. For close to 85 years, the DAR has compiled and published the DAR Manual For Citizenship (PDF). More than 12 million copies of this book were given free to immigrants seeking American citizenship. The manual is now provided online.
In 2004, the U.S. Bureau of Citizenship and Immigration Services used the DAR Manual for Citizenship as a guide when creating their new study materials for citizenship.
The manual continues to be useful for those studying to become citizens as well as for students learning about U.S. citizenship and immigration. This manual can be used as a tool in the classroom to demonstrate the many facts new citizens are required to know before they can complete their naturalization process.
The manual covers topics such as: the American Revolution, Declaration of Independence, Constitution, Bill of Rights, democracy, U.S. government, roles of citizens, the U.S. Flag, Statute of Liberty and becoming a citizen.
DAR members at Ellis Island volunteered
with recent immigrants and at the Marine Hospital.
Today, DAR members across the country continue to help immigrants become naturalized citizens as well as celebrate their achievements by participating in naturalization ceremonies in their local communities.
To view and print the DAR Manual for Citizenship (PDF), please click here.
For an educational handout about the DAR Manual for Citizenship click here.
For additional information please contact your local DAR chapter.